Cathleen Olesky Profile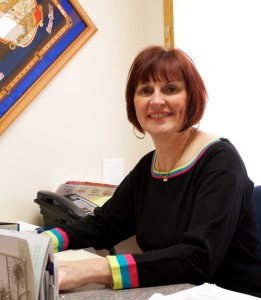 Dr. Olesky is a lifelong resident of South Jersey. She attended Mount Saint Mary's College in Emmitsburg, Maryland, where she graduated with a B.S. in Chemistry.
She then attended TempleUniversityDentalSchool, where she earned her doctorate in 1985, and then entered private practice.
After working at a group practice for many years, she opened this office in 2005.
Dr. Olesky is an active member of The American Dental Association, The New Jersey Dental Association, and the Southern Dental Society.
Dr. Olesky loves to travel and enjoys spending time with her family and friends.
Dr. Olesky's main goal is to assist patients in achieving excellent oral health as well as as esthetically pleasing smile. She is proud to accept patients into a practice that not only provides a relaxing environment, but a compassionate support team as well.
Dr. Olesky continues to expand her skills through continuing education courses and has extensive experience with tooth colored restorations, crowns, veneers and implants.